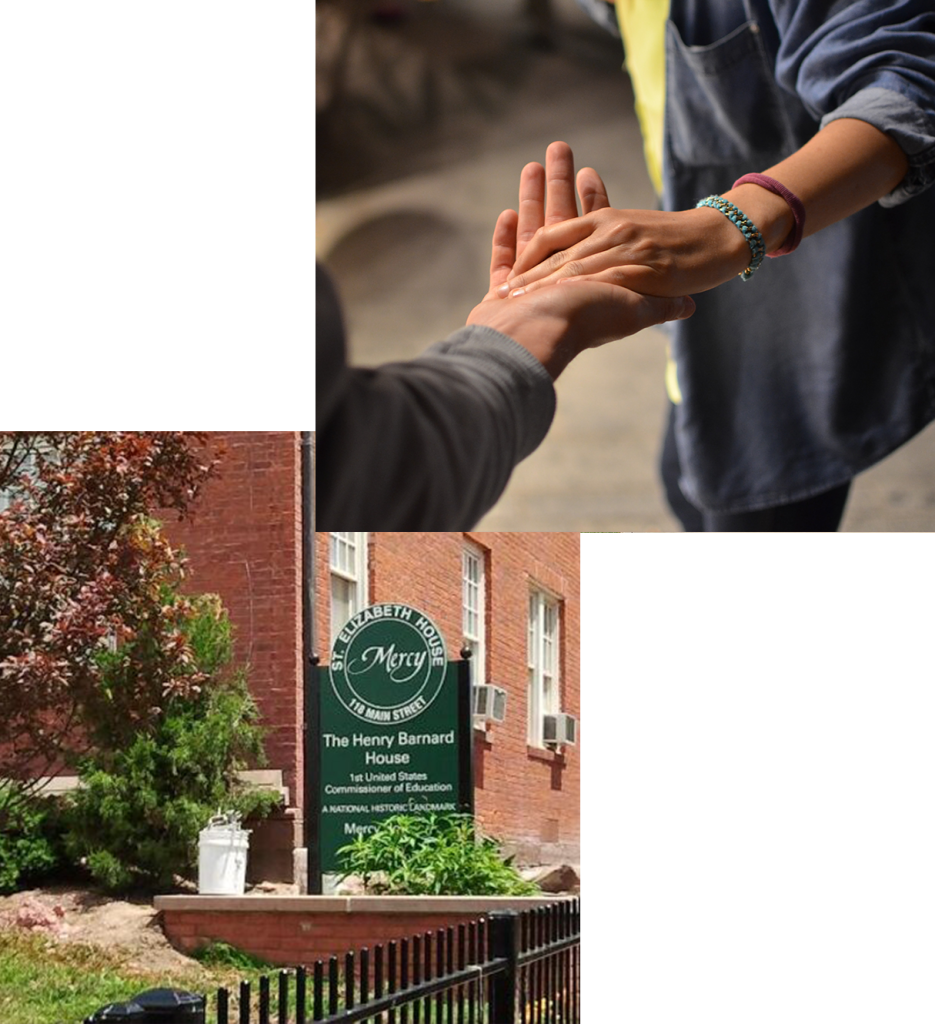 Our History
Responding to those in need for nearly forty years.
Forty years ago, the Sisters of Mercy of Connecticut saw an opportunity to help homeless individuals. To fulfill this need, they established St. Elizabeth House, accommodating individuals in need of shelter, and The Friendship Center, providing supplies and meals. 
Since 1983, Mercy Housing has grown tremendously. From its beginning at St. Elizabeth House, Mercy has expanded its services to nine distinct programs at six different sites. Our programs help people move out of homelessness into permanent housing, but we do much more than that. 
Our Mission
Mercy Housing and Shelter Corporation provides housing assistance and supportive services to persons who are homeless or at risk of becoming homeless.
Mercy works to empower its clients to become independent, so they may live and work with dignity and respect. Mercy seeks to end homelessness by advocating for changes in the social systems that perpetuate homelessness. Mercy welcomes and serves all in need in the tradition of the Sisters of Mercy, who founded the organization in 1983.
Mercy's Core Values: Respect, Compassion, Responsibility