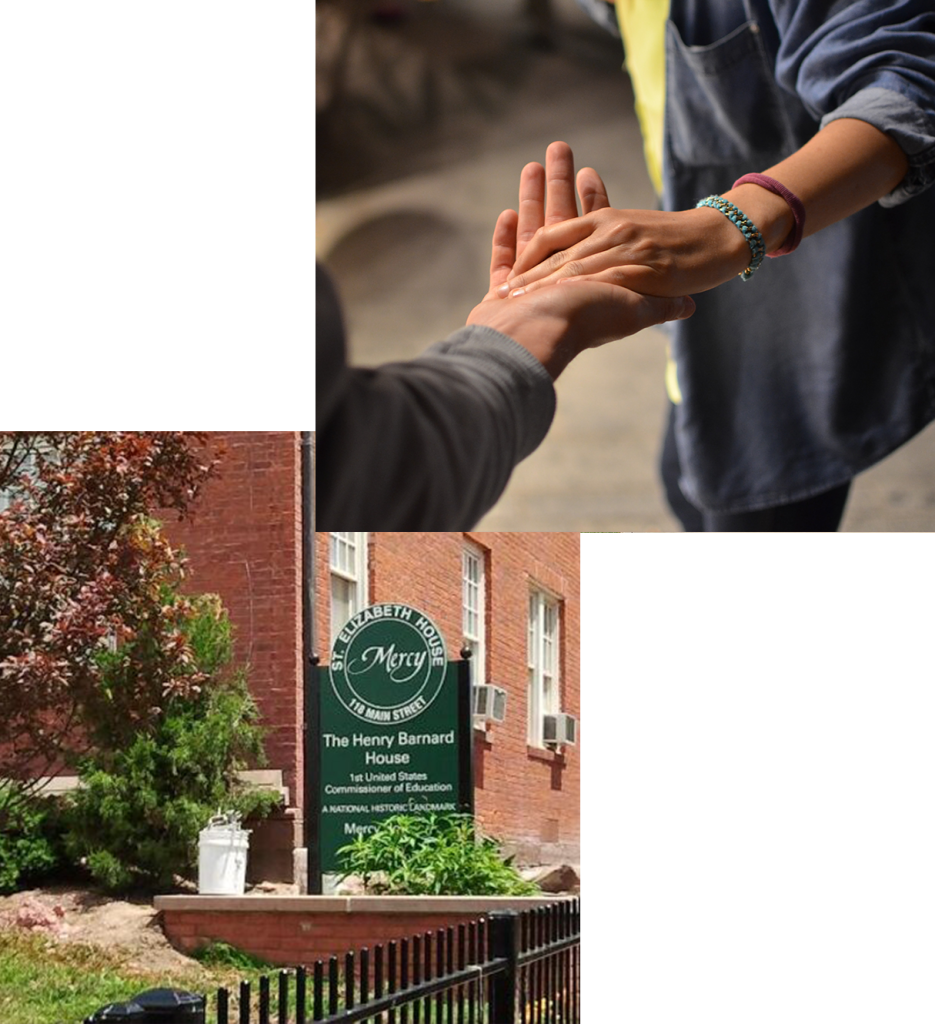 Our History
Responding to those in need for nearly forty years.
Forty years ago, the Sisters of Mercy of Connecticut saw an opportunity to help homeless individuals. To fulfill this need, they established St. Elizabeth House, accommodating individuals in need of shelter, and The Friendship Center, providing supplies and meals. 
Since 1983, Mercy Housing has grown tremendously. From its beginning at St. Elizabeth House, Mercy has expanded its services to nine distinct programs at six different sites. Our programs help people move out of homelessness into permanent housing, but we do much more than that. 
Our Mission
Our services are designed to assist
and support:
People coping with the challenges of mental illness and homelessness

Individuals and families confronted with a diagnosis of HIV or AIDS 

Clients struggling with substance abuse

Anyone in the community who feels they have nowhere else to go
Our staff members are trained to address all of these challenges and walk with each resident on their unique journey of recovery and hope. 
Our goal is to help each individual who comes to Mercy establish a foundation of self-sufficiency, while advocating for changes in the social systems that perpetuate homelessness.
Mercy's Core Values: Respect, Compassion, Responsibility